Artist Submissions for 2017
To be considered for ART Red Hill 2017 click the button below & submit your work. Deadline for submissions is Sunday, 19th March, 2017. Click to view terms and conditions of entry and submissions.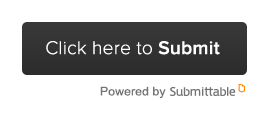 Save
Save
FAQs
Here are some common questions about Art Red Hill.
Is the show invite only?
No, anyone is welcome to submit their work for consideration & a selection panel review all works & make their selections & artists are advised if they have been successful by 31st March 2017.
When is the show?
Opening Night is May 5th 2017. General Admission is Saturday 6th May & Sunday 7th May.
Are all the works for sale?
Yes, all exhibited works are for sale.
Who decides the price?
The artist dictates the price of the piece.
Does the school retain a percentage of the sale price?
Yes. Art Red Hill is a fundraiser for Red Hill Consolidated School & the school retains 30% commission.
Are there prizes at Art Red Hill?
Yes. We award a Best in Show $1000, Best other Medium $500 & People's Choice Award $500.
How many people attend the show?
We generally have around 2000 – 3000 people attend over the 3 day event.